USED & VINTAGE GEAR
(a partial listing)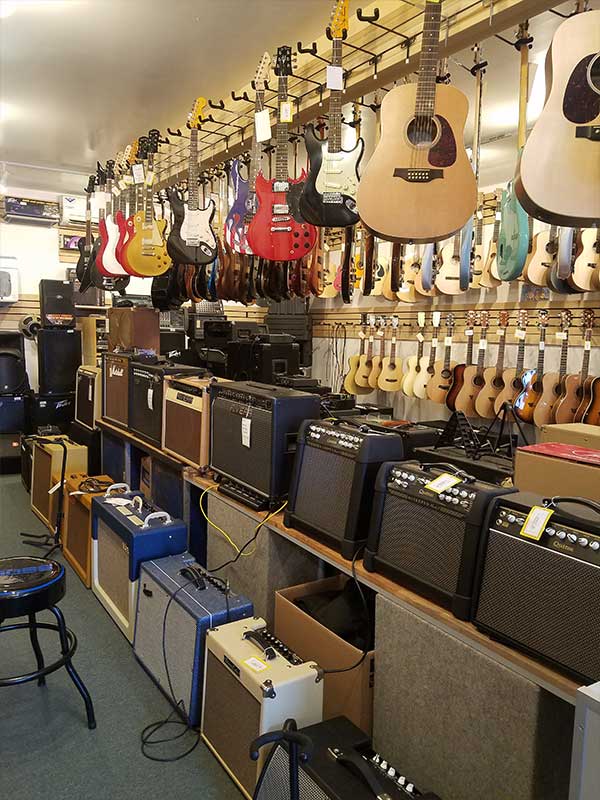 A TON OF USED INSTRUMENTS AND GEAR. HAVE QUESTIONS? WE ARE HERE TO HELP.
We have a full selection of Acoustic and Electric Guitars, Amps, Speaker Cabinets, New Stringed Instruments, Guitar parts, Effects, Pick ups, Accessories. Check out our full inventory here. Sometimes it's best to talk to a professional before you buy. If you have any questions about the inventory, please give us a call at (845) 255-2555. We would love to help you with your purchase or if you are tinkering around.
MAKE YOUR OLD EQUIPMENT WORK FOR YOU.
WE PAY CASH FOR:
Martin
Fender
Gibson
Gretsch
Rickenbacker
And other cool instruments and amps.
If you have equipment that you think might be worth selling trading or consigning, bring it in or give us a call (845) 255-2555 and we can give you all the details.
NEED AN INSURANCE APPRAISAL?
When you have a valuable piece of equipment or an instrument, let us appraise it for you for insurance purposes and for resale. Either way, we can make sure you are protected. Get In Touch to find out more.
CHECK OUT A PARTIAL LISTING OF OUR USED & VINTAGE INVENTORY
(CONTINUALLY UPDATED)
LET'S MAKE A DEAL THAT WORKS FOR YOU!